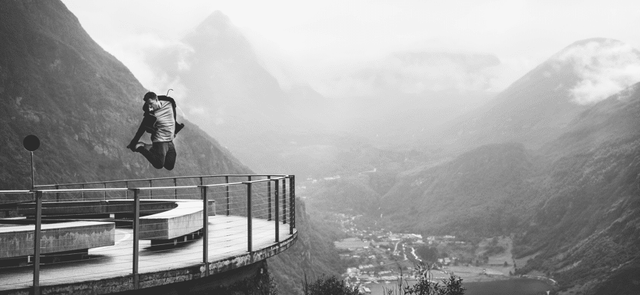 Quitting Too Early
A common theme that I see re-occurring in success stories is:
"I stuck it out. I didn't quit early."
Weird Lucky Thing
In a 1988 interview, the then 38-year-old Bill Murray said there were lots of actors that were better at "The Second City" who quit it before it even got to a paying status.
That extra mile, that commitment, that desire, the action of pushing on when everyone else says you are crazy.
That's what it takes to succeed.
Finding just one hour a day to work on what you love adds up. It ends up being 7 hours a week or roughly 28 hours a month. Have weekends off? Great, more pockets of time.
Budgeting Time
It's budgeting your time. Like Amy Hoy said in her Year of Hustle course, "Time isn't money. Time is an opportunity cost."
I love spreadsheets. They allow you to track, identify, and quantify. As a geek who tracks his fitness, experiments, and a budget, you can bet I set up a spreadsheet for a routine.
For the last 6 years, I've tweaked it on and off. I've done it based on task. I've done it based on trying to schedule every little detail of my day. Now I'm taking the approach of a calendar schedule. It's the template, if you will, for my life.
Setting up a framework supports adherence to that schedule.
Below is an example of the framework that I'm experimenting with: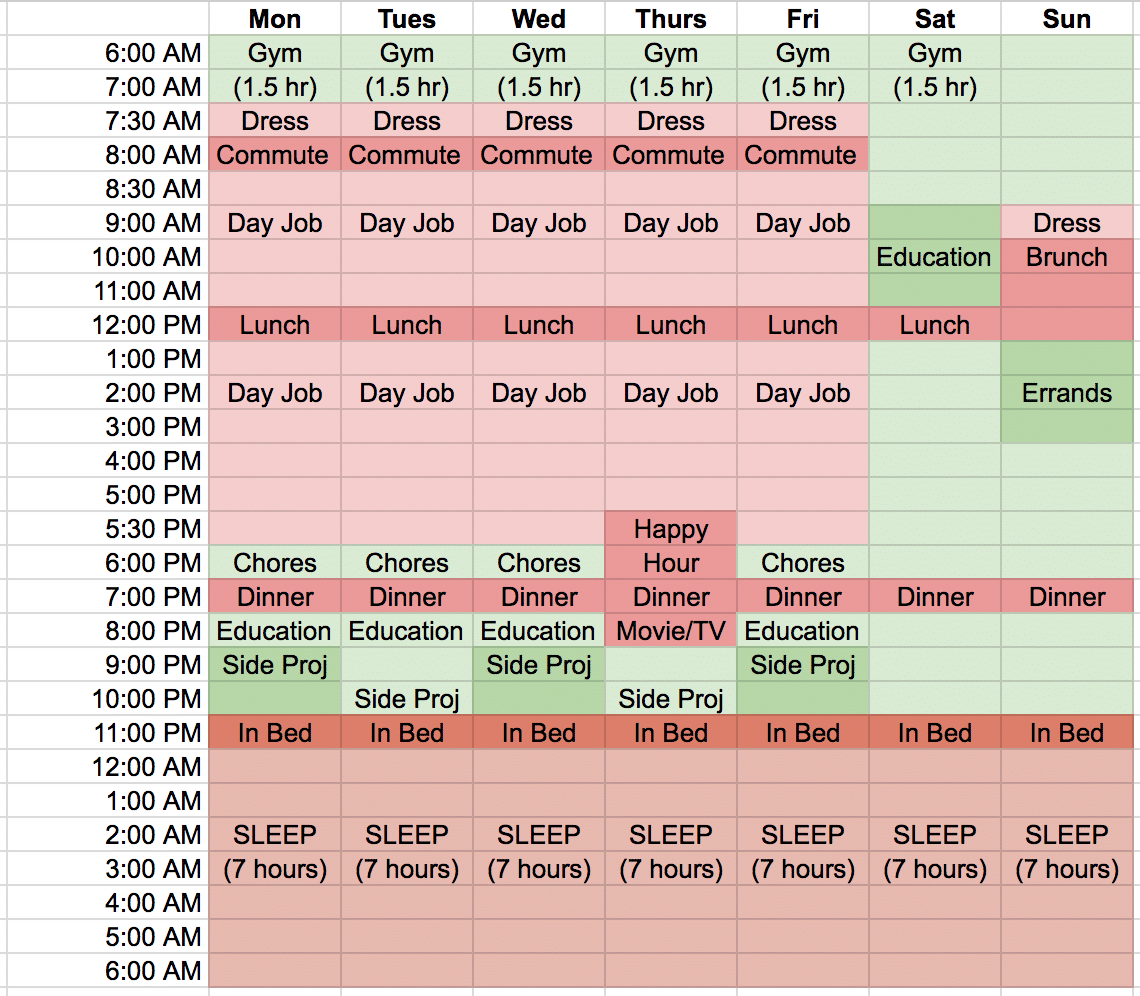 Calendar View
This will evolve over time. It always does.
What's new for me on the schedule? Working out in the morning. Tried it at night and have too little energy.
I've found that no matter how many alarms I set, I cannot get less than 7 hours of sleep. My body will make me sleep in, hit snooze 100 times, or I'll simply walk across a room and turn off the alarm; all done in my sleep.
Education on my schedule is a reinvestment in myself. It's where I learn a new programming language, framework, experiment with code, or read a book. Highly recommended.
Side projects are where I execute. Working on my blog, an app idea, or an experiment with code. This allows me to act on what I've learned, build out ideas that I've been mulling over, or simply just work on a side project that brings me joy. It's time do the Work and create my Art.
"Find every free second you have that you can devote to what you really want to be doing. Use that time best you can." — Austin Kleon
Keep pushing and don't quit early. You might be surprised at what lies just ahead of The Dip.
---
---
Date
May 16, 2016
---
---