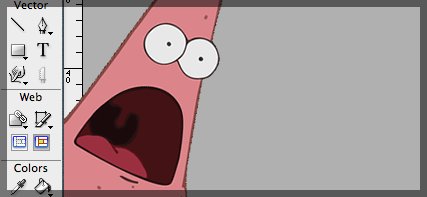 Being Artfully Frustrated
There are times where I find myself utterly passionate about my work, my art, to the point where I'm frustrated to no end. Why can't it be this way? Isn't it obvious. Yet I push on, refine, and labor to birth that vision into the world. Bit by bit.
In order to whittle down an experience to the essential it must be beat with "the simple stick" as described in Ken Segall's Insanely Simple. Anyone who cares about "the work" and acts on upon that care is performing a work of art.
"The magic of Steve Jobs wasn't being right. It was being sure." — Seth Godin, The Icarus Deception
Tim Cook said of Steve Jobs,
"He would flip on something so fast that you would forget that he was the one taking the 180 [degree], polar position on it the day before," onstage at the D10 conference interview. "It was an art; he would never know that he fought the opposite. I saw it daily."
Being sure happened on a renewed daily basis. Each day is a new day to improve. Don't get distracted by yesterday, focus on now. The details will take care of itself in the moment.
Often I would wonder why doing the work, creating my art, would leave me so frustrated at times. I care. My passion is my art and it has to be expressed. Once you remove the care, the passion, it ceases being art. Happiness is lost at that point. Work is no longer fulfilling. The artist may have her down times but even in that moment passion persists and great work is produced, in time.
---
---
Date
September 26, 2013
---
---